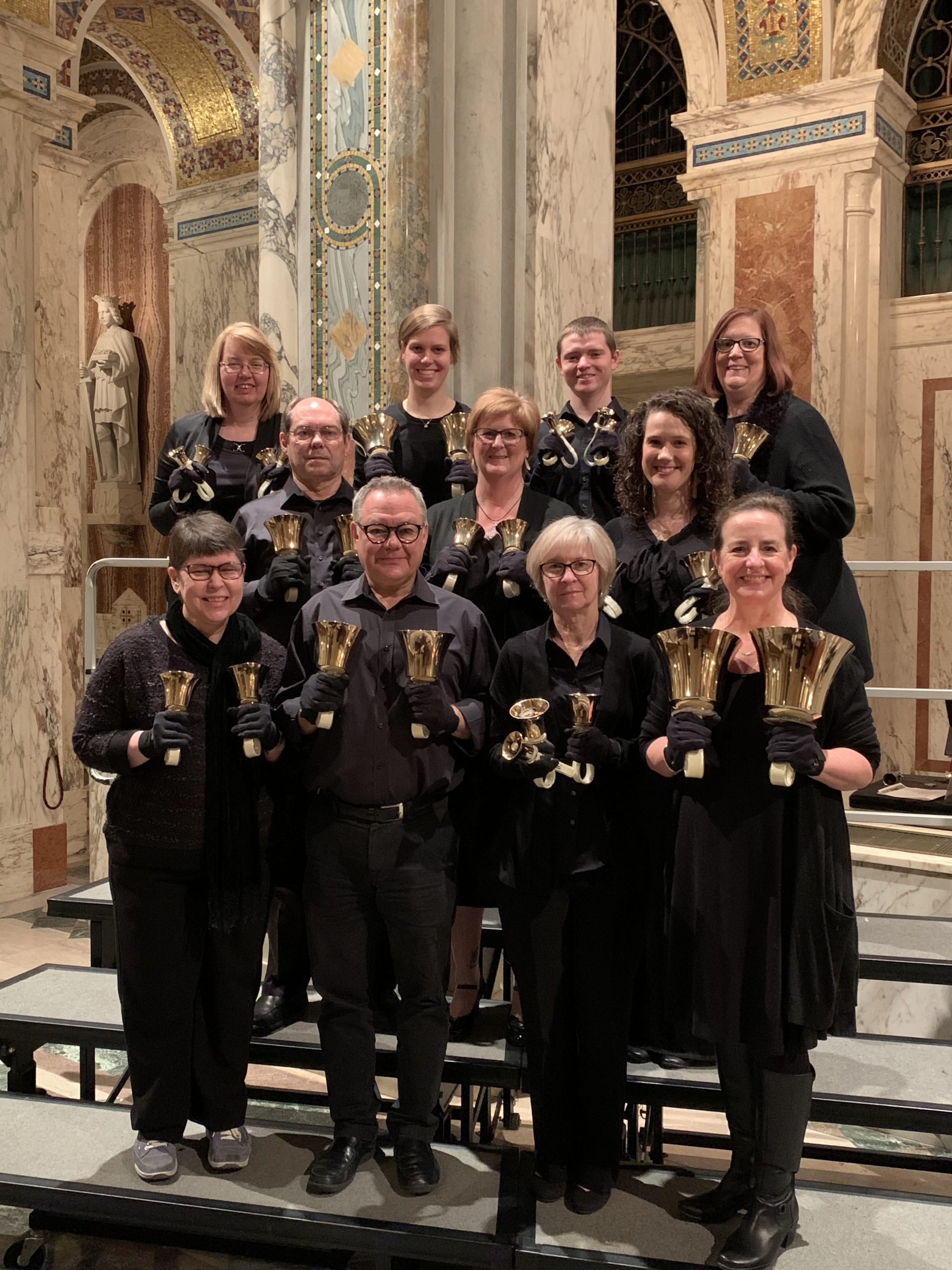 The Saint Louis Archdiocesan Handbell Choir will perform a concert on Sunday, March 29, 2020 at 3:00 pm at Saint Louis Abbey, 500 South Mason Road, St. Louis, MO 63141. The concert is co-sponsored by the Abbey and St. Anselm Parish.
The concert will feature original handbell compositions, transcriptions of classical works and hymn arrangements, including music for the Lenten season.
John Walsh will accompany the choir on several selections.
The Choir was featured on a on CD "Angels Bending Near The Earth" with Scott Kennebeck, Emily Truckenbrod and John Walsh.
Handbells in the Archdiocese of St. Louis can be traced back to the installation of Archbishop of Rigali in January of 1994.  The handbell choir from St. Gerard Majella in Kirkwood played for the installation which began a quest to form an Archdiocesan handbell choir. In September of 1994 a handbell choir was formed with Karen Romeri and Carol Bauer serving as co-directors.
The first three octaves of handbells were given to the handbell choir by John Walsh in memory of his mother. The handbell choir continued to grow and was heard at the mass when the Pope visited St. Louis in 1999. In addition to being nationally televised during the Pope's visit the choir was also participants in the nationally televised mass for the installation for Archbishop Carlson.
The choir plays for mass on a regular basis at the Cathedral Basilica and parishes in the Archdiocese.  The Choir is an intrical parts of major Archdiocesan masses at the Cathedral. They have also have performed at weddings, the St. Louis History Museum, The St. Louis Art Museum, Fontbonne University and Christmas events including the popular  "Christmas at the Cathedral".
Karen Romeri was the choir's director until May of 2010 when she moved to Philadelphia.  Burnell Hackman became the choir's second director after Karen's departure.
The choir performs on 5 octaves of Malmark Handbells and 4 octaves of Malmark ChoirChimes.
The thirteen members of the choir come from throughout the Archdiocese of St. Louis and is under the Direction of Burnell Hackman.
The community is invited.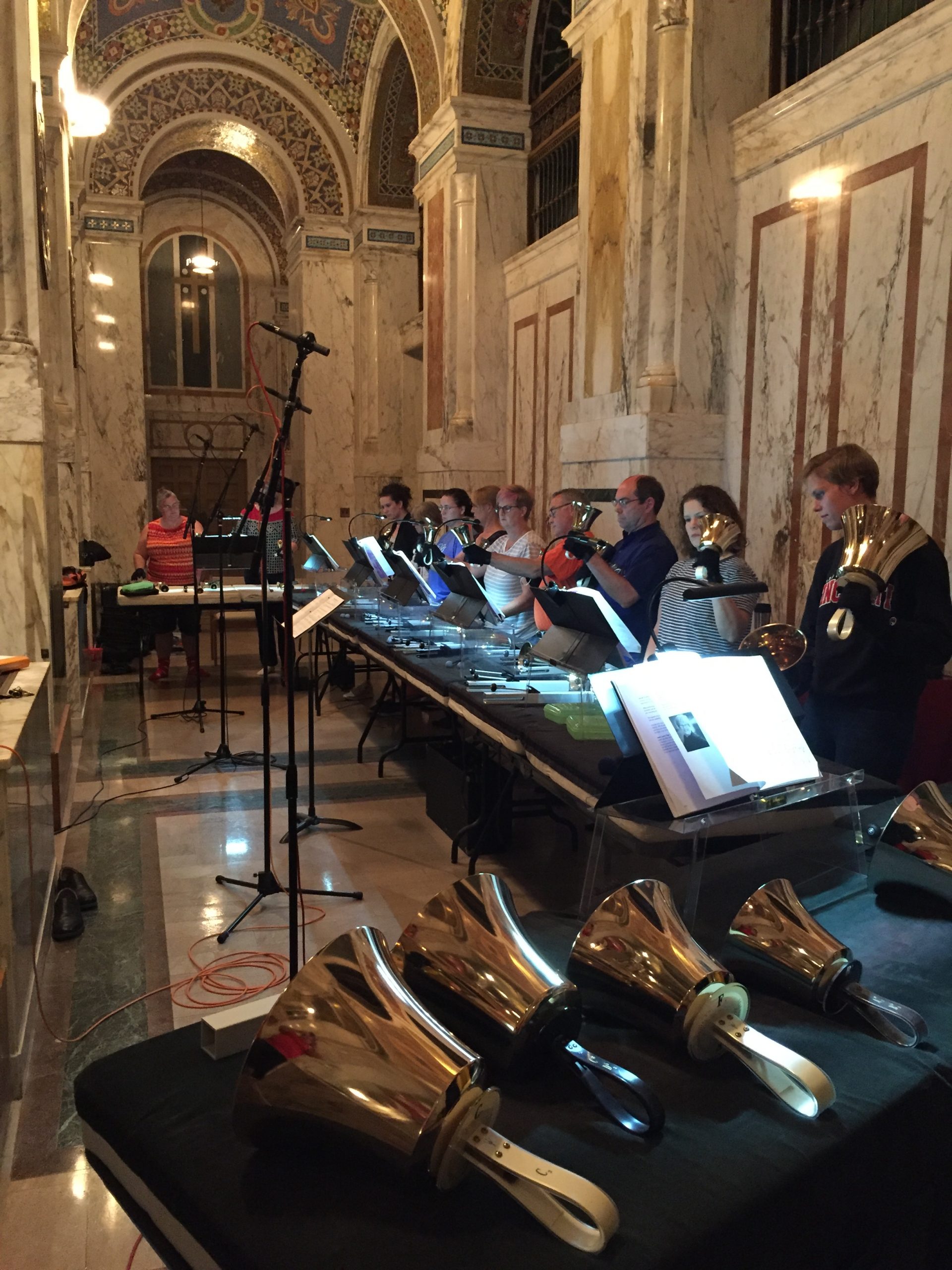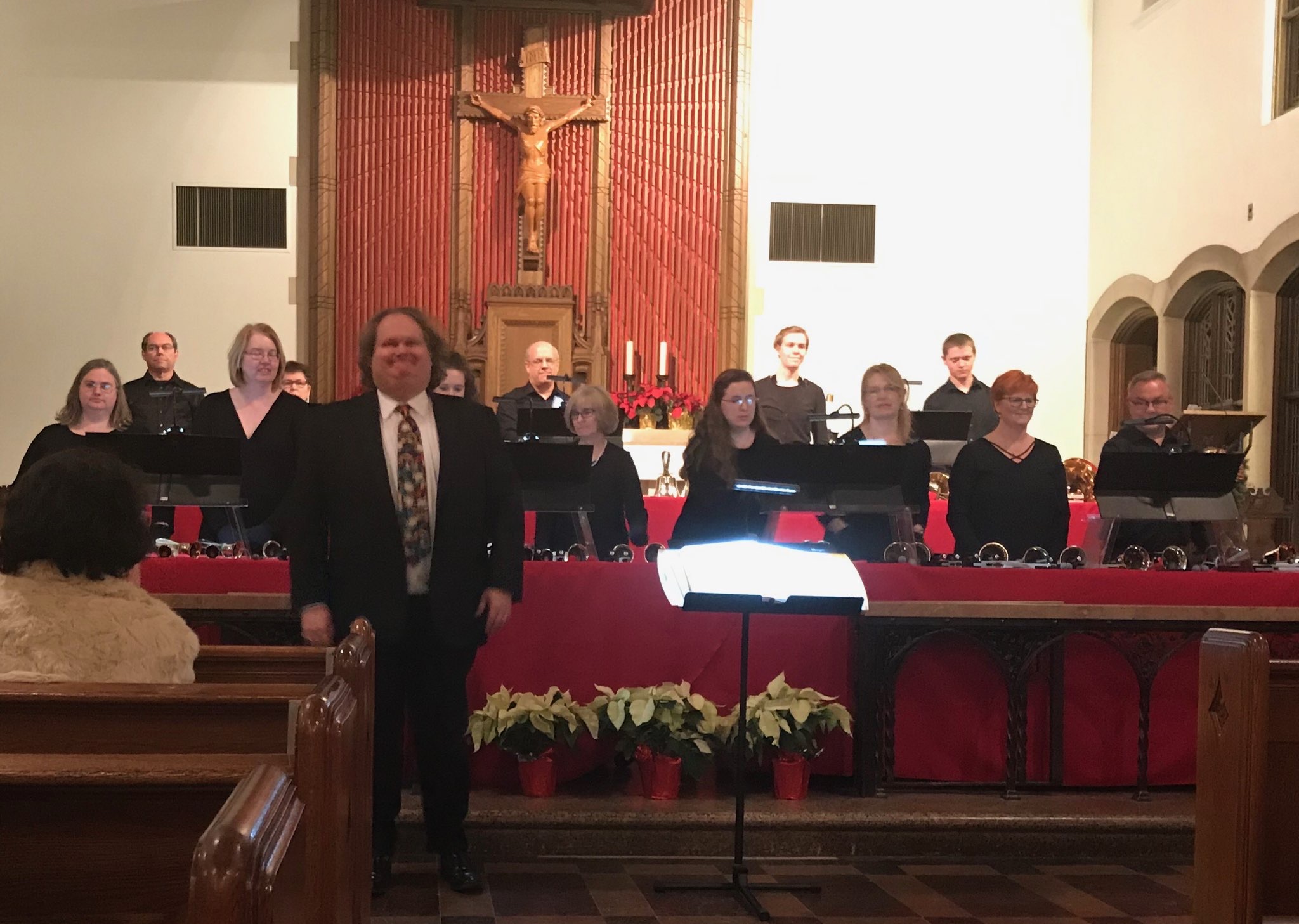 All rehearsals and Performances and suspended until further notice.